Suicide Spot in Japan Transformed for the Better by Pokemon GO
Pokemon GO has inspired hundreds of stories of how it's changed lives for the better, but this one might be the most impactful yet.
Last summer, stories of how trainers were impacting their communities in a positive way flooded the news in the wake of Pokemon GO's release. Groups of players picked up trash, helped their communities, made new friends, and brought new life to public areas. Now, almost a year later, another positive story has emerged surrounding a famous suicide spot in Fukui Prefecture in Japan, and how Pokemon GO has turned the location into a community gathering space rather than a place of sorrow and loneliness.
Tojinbo in Japan is a set of rocky cliffs overlooking the Sea of Japan that has been notorious for years as a suicide hot spot, reports Rocket News 24. A local police officer, Yukio Shige, has been working for years now to bring that rate down through constant patrols and had seen some success, but had struggled to drop the numbers further the past few years. However, 2017 has thus far seen 0 deaths in its first three months, with March being an incredibly high-risk month normally, and one of the reasons is believed to be Pokemon GO trainers.
Since the release of the game, players have slowly discovered that Tojinbo is stuffed with ultra-rare Pokemon. Tourists, travelers, and locals have been showing up on the cliffs every evening to look for Pokemon. While the cliffs were once the perfect, empty spot for those who felt they had nothing left to contemplate the end, now they are full of families and friends enjoying themselves.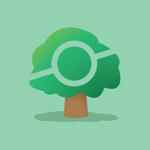 Want your voice heard? Join the Viridian Forest team!
Write for us!
There's no way to know for sure if it's Pokemon GO that's done the work of reducing the deaths, and Shige intends to continue stepping up patrols to help those who need it. But it's hard to deny that the transformation of a dark and lonely spot into one bustling with community life and cheer hasn't had at least some small effect.
If you or anyone you know is struggling with suicidal thoughts, contact the National Suicide Prevention Hotline: 1-800-273-8255. People are there to help you, any time, any day of the week.